It's the first week of classes completed for the campus of The Ohio State University, and while most of us are excited for the impending weekend (and maybe less excited for the doom of the snow storm we've been eerily expecting, and watching for), there are most definitely different stories we all have to share from our week; well, here is just a summary of my first week at The Ohio State University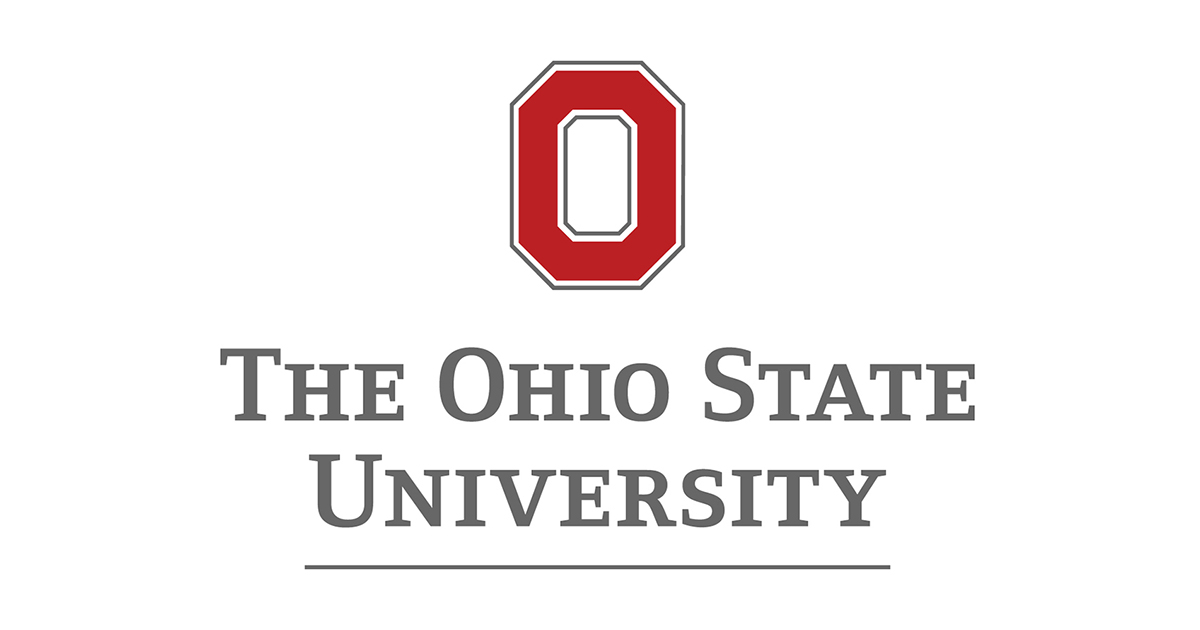 The week leading up to our move in day, my sister (who is my roommate) and I were abuzz with eager excitement. We were moving out on our own for the first time together, and we were given the blessing, from the amazing support of our parents and my grandmother, affectionately called Gissy, to study at one of the top universities in the country, coming in at number 54 "among National Universities in the 2018 Best Colleges rankings," according to U.S News and World Report.
The morning of move in day dawned, and bright and early (well, only if 9 am is considered early), the entire family was up and finishing some last minute packing. I think my favorite part of this portion of moving in was that I got to do it all with my best friend, Chloe, who I've spoken about many times before on here. She came over the morning of, and I was able to drive up to campus with her, which definitely helped calm some of the nerves that were beginning to show themselves at this point in the day.
The move in process went, in my opinion, flawlessly. My dorm room is perfect for me, and I feel really blessed that I was given the room I have. Below, there are some before and after photos, which I found to be so satisfying to scroll through on Pinterest when I was looking for inspiration.
BEFORE:
AFTER
Let me know what you guys think below! If you want to know where anything is from, feel free to email me at dellielogan@gmail.com 🙂 A lot of it I got for Christmas! Overall, it came together flawlessly. My sister and I share an ADA dorm room, which consists of a main room, where we have a fridge, microwave, 2 desks, and a small couch. Additionally, we have our own single bathroom off of our main room. Then, our bedroom is off of the main room, which holds two beds, a large closet, and has a mirror on one wall. This room is perfect for us to maneuver in together without getting in the way of each other, and I do understand it is larger than the typical dorm room, so just a disclaimer, I am not trying to brag. Having this room is just one blessing that comes with my disability.
Chloe stayed with us overnight after we moved in early, so we had one night and a day to ourselves before the stress of classes loomed over campus. Saturday night, we met up with my other sister, who goes to Columbus State downtown, and she took us to Mad Mex, a mexican restaurant on N. High St. Overall, it was a really good restaurant, and is definitely a popular spot on campus.
After exploring campus for a bit, we went back to my dorm and watched Criminal Minds on my laptop, since we didn't have our TV set up yet, and then we went to bed.
Day 2 of being on campus rolled around and we decided that we had to hit up Buckeye Donuts, where I, of course, got the classic Buckeye Donut; a chocolate and peanut butter delicacy. This spot is definitely going to learn my name, because our dorm is located pretty conveniently in reference to N. High St which is both a bad thing for my wallet and my figure.
After indulging in a donut, we decided to have a mean game of fuse ball in our basement, which according to who you ask, I may or may not have won. Then, my dad came back with Gissy to campus to grab lunch with us at Tai's Asian Bistro which has been a favorite among my family for a while now.
Then, sadly, Chloe had to go back home and I had to get ready for classes, but not before we stopped for coffee for the cold ride home.
Before I knew it, the morning of my first class dawned.
Looking back on that first morning, I'm pretty proud of how I handled it. With my excitement and confidence at an all time high, I decided to walk to my first class, in the Psychology Building. While it was definitely one of the hardest walks I ever did, I met some of the nicest people that morning who were willing to help me find my way and I even met a guy who pushed me through The Oval, as it was completely covered in snow, with no end in sight. That's one thing I've immediately noticed about this campus, it seriously has some of the nicest students. As someone who has previously struggled to make friends, I've found it easier to talk to people, and I've found that people are more willing to come up to me. That's one thing people always told me about college: that people were completely different and weren't as "cliquey". I never 100% believed them, until I saw it for myself. On that same day, I finished classes around noon and decided to head to RPAC, which is our campus recreation center, but I only went to eat their food. It was pretty packed, so I ended up sitting with a girl who I didn't know, but we soon struck up a conversation and she quickly became a helpful hand, even walking with me to classes later in the week and just being a familiar face. Instantly, I was seeing a change in myself; I was reaching out to more people, I was trying more things on my own, and I was being forced to push myself to my limits.
Life on campus has not been all peachy and dreamy. As a transfer student, I face a lot of unique challenges. Most of the kids on campus already know where they are going and as someone who now relies on Paratransit, a bus system to get the handicapped around campus, I found it extremely difficult to figure out how this system worked. Figuring out pick up locations was a challenge because on the phone they only name a street or building, and as someone who has never driven a car or been on this campus before, I began struggling to find my drivers.
I hit a breaking point on Wednesday. I have 2 classes on M, W, and F. I'd gotten a call Tuesday night from Paratransit saying I was set up on a schedule and that now drivers would automatically pick me up at designated locations. I thought, 'great! That's so simple' Well, when Wednesday rolled around I went to the location I thought I was to be picked up at, and lo and behold a bus never showed up! I completely freaked out and cried and even questioned what I was doing here. I still don't understand what happened this day, because I never got a call saying I'd missed my ride, but after I freaked out for a bit, I called them and requested a ride to my next class, which did show up, and it all worked out because I have the same professor for my two classes on M, W, and F. This whole ordeal taught me a lot about how to deal with campus faculty, and how to be more assertive to get what I want. Now, I just call every time I need a ride, typically in the morning, to verify my pickup schedule for the day. Even if I have to call 4 times a day to get a pickup location correct, I've learned to just do that because it is their job to work with us and its better than missing a class.
Since the incident on Wednesday, I had a much better week, and classes went pretty smooth, without much incident. My favorite class is probably my human biology class because I've always had an interest in the medical field and my professor has a background in forensic anthropology, and on the first day of class she told us a story about a case she worked that was very "Bones" and "Criminal Minds-esque" I absolutely found it fascinating, although Mendenhall Lab definitely has insane asylum vibes.
Lets backtrack a bit to Tuesday night. Tuesday night, my best friend throughout all 4 years of high school, came down to campus and we ate at the infamous Buffalo Wild Wings, which I'd never previously had before (I know, for-shame). It was so much fun seeing her and getting to show her a campus she didn't know much about, because she goes to Case Western Reserve University.
On this night, I learned another thing: how to be braver with living in the city. Since we live on N. High Street, a lot of action goes on pretty close to our dorm. My sister and I were walking into B-Dubs to grab a table, and there was a supposed territorial dispute between two homeless men. Curses were being thrown back and forth and I was honestly afraid to walk through the doors. Luckily, when we reached the doors, the fighting had stopped, but one of the men turned to us. First, he tried to offer us money and then said to my sister, and I quote, "damn, you're fine as hell,". While this of course made us uncomfortable, I feel like I didn't get as flustered as I would have in the past and we walked into the restaurant without incident.
Physically, I know I can get much stronger on this campus. When I am able, I push myself everywhere. I push myself to dining halls, I walk from Mendenhall Lab to The Ohio Union and up N. High St. back to my dorm every Tuesday and Thursday, which isn't too long of a walk, but can definitely still benefit me. I want to get more use out of the gym that is near our dorm, and in general push myself to be physically stronger.
Overall, I feel like with only being on campus for a week, I've changed a ton. I feel more confident to talk to and reach out to others when I need help, or just when I'm looking for somewhere to sit with in a crowded dining hall, and I've become braver in new situations. I couldn't have done this if my roommate didn't happen to be my sister, who has always been my rock, and I can't wait to take on four more years with such a confident, intelligent and brave person.
The Ohio State University has quickly begun to feel like home, and I can't thank everyone who has taken the time to congratulate me, help me, and work with me to get me here! It is not unnoticed and taken for granted. The campus is beautiful, and there is so much to do here in close proximity to my dorm, I've found it easy to go out when I want and as the years go on, I know I'll be able to do more and more and I can't wait to see what fun and growth there is in store for me!
Thanks for Reading!
Please Subscribe, Comment and Share 🙂
XOXO- Dellie